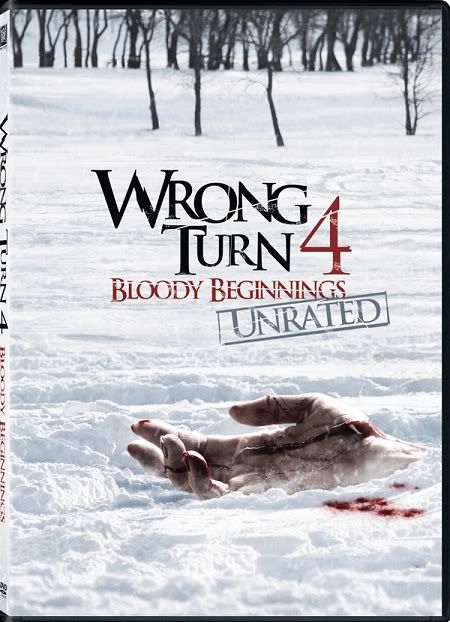 Wrong Turn 4 (2011)
720p BRRip | MP4 | English | 1h 33 min | 1280x720 | x264 - 3310 kbps | AAC - 513 kbps | 2.16 GB
Release Date:
17 October 2011
Stars:
Kaitlyn Wong, Tenika Davis and Jennifer Pudavick
Writer:
Declan O'Brien
Director:
Declan O'Brien
Rating:
4.3/10
from 536 IMDb users
Genres:
Thriller, Horror, Action
I.M.D.B info
Storyline:
Follows a group of friends that decide to go snowmobiling during their winter break. They make a "wrong turn", getting lost in a storm, and seek shelter in an abandoned sanatorium. They are completely isolated by the storm and are thankful they can get out of the elements. But the sanatorium has a troubled past, and some of its former patients still reside there and are not happy about the intrusion. In a deadly game of cat and mouse, the college kids must fight to survive the night.
Cast
Jennifer Pudavick
....................................................Kenia
Tenika Davis
..............................................................Sara
Kaitlyn Wong
..............................................................Bridget
Terra Vnesa
................................................................Jenna
Ali Tataryn
................................................................Lauren
Samantha Kendrick
....................................................Claire
Dean Armstrong
..........................................................Daniel
Blane Cypurda
............................................................Young Three Finger
Dave Harms
..................................................................Dead Porter
Kristen Harris
..........................................................Dr. Ann Marie McQuaid
Scott Johnson
............................................................Saw-Tooth
Arne MacPherson
........................................................Dr. Ryan
Dan Skene
....................................................................One-Eye
Sean Skene
..................................................................Vincent
Glen Thompson
............................................................Bobby
Screenshot